EuroFrance - autoparts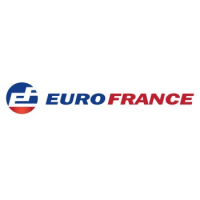 EuroFrance - autoparts Company Bio
General information
The EuroFrance online store, available at www.eurofrance.pl, is managed by Marcin Bednarczyk and Konrad Kruczek who run business activity under the name: F.H.U. EuroFrance s.c. Marcin Bednarczyk, Konrad Kruczek (EuroFrance Trade and Services Company, private partnership of Marcin Bednarczyk, Konrad Kruczek), entered to the Central Registration and Information on Business (CEIDG) kept by the minister responsible for the economy. Contact details: ul. Ks. Brzóski 127, 43-305 Bielsko-Biała, NIP (Tax Identification Number): 9372219834. Any questions and complaints should be addressed to: [email protected] or to the following phone number: +48 33 506 50 70 (fee as in the price list of the relevant phone company).
F.H.U. EuroFrancehas been importing and selling used parts for French cars, such as: Citroen, Peugeot, Renault and Dacia, since 1997. We have warehouses with about 1 million parts, including 490 engines, 520 gear boxes, 8500 bodyshop elements, brake systems, car radios, car windows, wheel arches, bumpers, body parts: wings, doors, engine covers, roofs, tyres, wheels, rims and many other parts from cars dismounted in Germany, France and the Netherlands.
All parts are initially checked for quality right after being dismounted from the car, stored in closed warehouses free from humidity, which protects them from the corrosion of mechanical and electronic components. Every part is covered with start-up warranty.
To meet your expectations,we have launched our online store. Unfortunately, despite our efforts, the range of products available in the online store accounts for only 30% of goods available in our warehouses. Therefore, if you do not find the part you are looking for, please contact us by telephone or email to check the availability of the part. At the same time we offer the parts at the website. We send all parts except for windscreens.
Company offers
We offer a wide selection of car parts for such brands as: Citroen, Peugeot, Renault, Dacia.
In our assortment you will find car parts in the following categories:
-Engine cooling
-Sheet metal parts
-Body parts
-Filters
-Wheels, rims
-Heating, ventilation, air conditioning
-Lighting
-Engine and accessories
-Factory audio equipment
-Closing system
-Comfort systems
-Electrical system
-Brake system
-Steering system
-Drive system
-Fuel system
-Exhaust system
-Suspension system, damping
-Wipers and washer devices
-Additional equipment
-Interior, security system
Al. gen. W. Andersa 43 Bielsko-Biała
Opening hours

Parking

The company has a parking lot with a capacity of approx 5 places.

Phone numbers

Websites

Establishment year

1997

Activity form

Import, Export, Retail sales

Categories

Keywords
EuroFrance - autoparts Reviews & Ratings
How do you rate this company?